Alexandra Chambon, captain of the Elite 1 team is among those selected!
The FCG Amazons club will also be represented by its internationals trained in Isère, third row Emeline Gros (Montpellier RC) and centre Maëlle Filopon (Stade Toulousain).
The French coaching staff has selected 35 players for a training camp in preparation for the 6 Nations Tournament, which will be held this year in a new format.
The 6 Nations Committee has presented the new version of the 2021 edition for this particular tournament due to the health crisis. Gaëlle Hermet's teammates will be back in European competition from 3 to 25 April in an organisation similar to that of the Autumn Nations Cup for boys.
The format will include two pools of three teams. Each team will play a home and an away match before a grand final between the first of each pool and classification matches. The French will play in Pool B with Wales and Ireland.
- France - Wales, Saturday 3 April at 9pm, Stade la Rabine (Vannes), broadcast on France 4;
- Ireland - France, Saturday 17 April at 15:15 (French time), Energia Park (Donnybrook), broadcast on France 2;
- Ranking match, Saturday 24 April (time to be determined, abroad).
Following the 2021 Women's Six Nations Tournament, the French women's team will face England in Villeneuve d'Ascq for a preparatory match for the Women's World Cup to be held in New Zealand in 2022.
- France - England, Friday 30 April (time to be determined), Le Stadium (Villeneuve d'Ascq).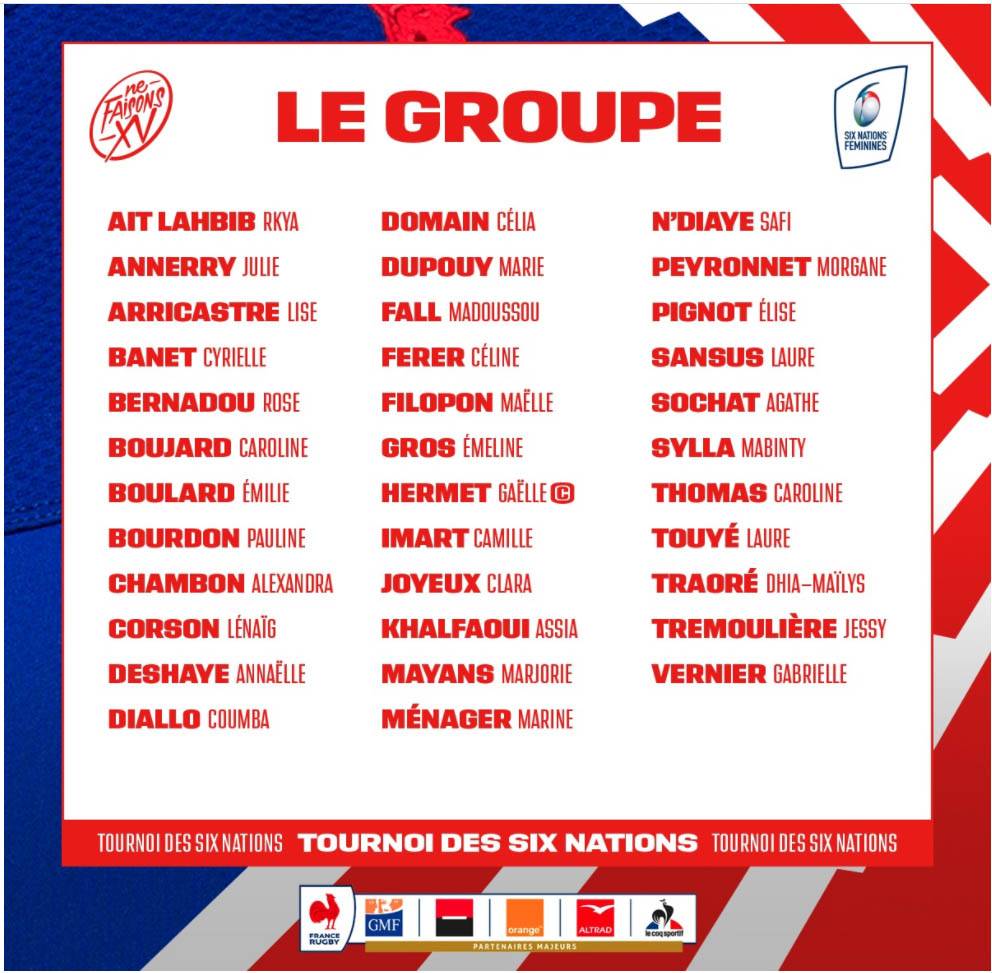 Photo : K. Valentin