For this first game of the year and for the 7th day of the Elite 1 championship, the Amazons receive the Stade Français.
For this match, Léo Brissaud has kept the team that won against Bobigny before the Christmas break.
Only 2 changes in the starting XV : Sana Lagrandeur will wear the number 5 & Océane Millot-Chevrey will be a starter on the wing.

The starting XV : Valentine GUILLET, Julia TURC, Makarita BALEINADOGO, Ambre MWAYEMBE, Sana LAGRANDEUR, Estelle CARPENTIER, Manae FELEU, Léa CHAMPON, Alexandra CHAMBON, Florine THIRON, Marie DEFFERARD, Enoé NERI, Teani FELEU, Océane MILLOT CHEVREY, Océane BUISSON
Substitutes : Linda HAFSA, Suzie BROZDA, Jade BONNET, Taïna MAKA, Emma GALLAGHER, Violaine CHAVANCE, Rebecca PANTALEONI, Lorette JACQUOT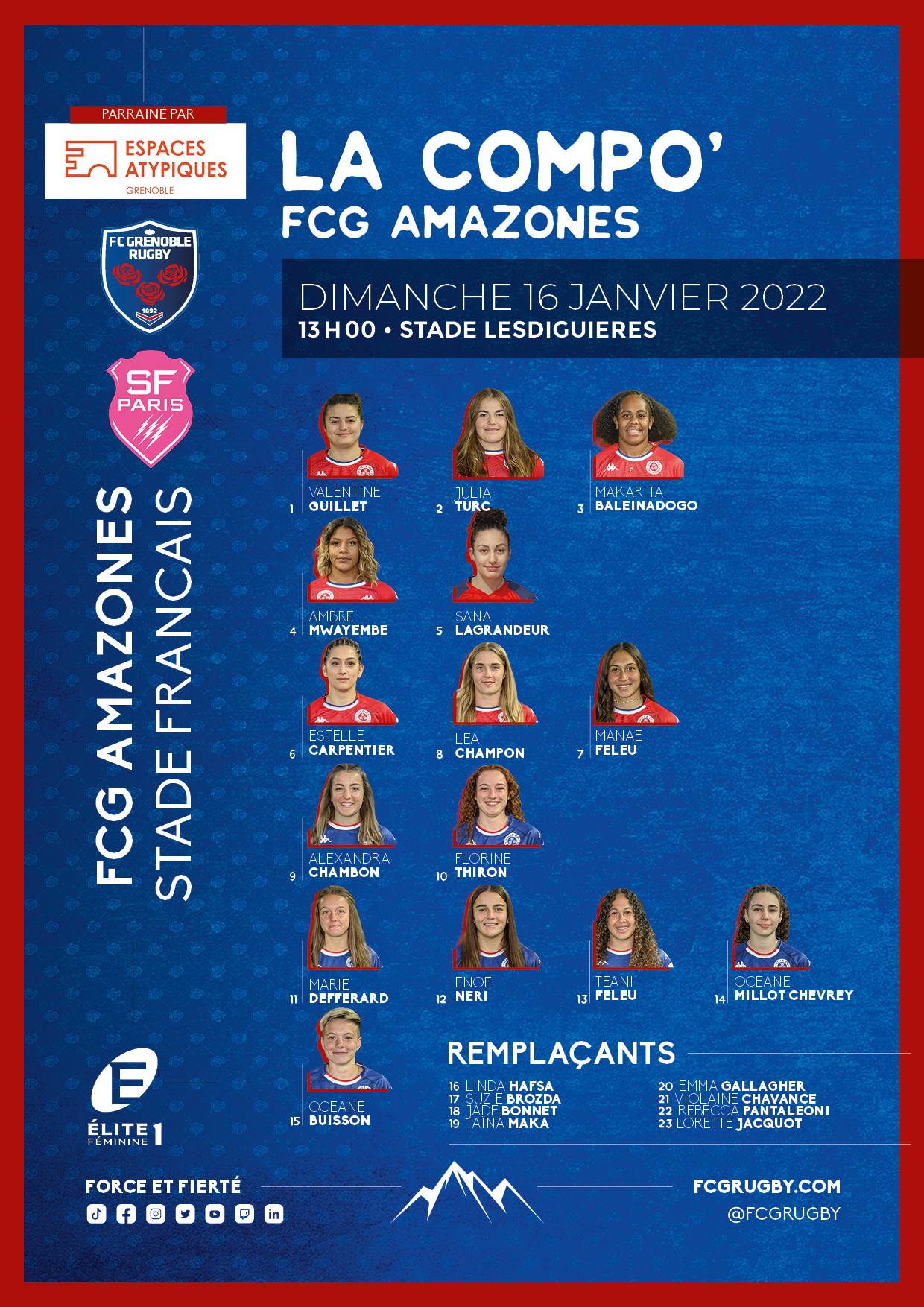 Photo : K. Valentin