FC Grenoble Rugby inaugurated a commemorative plaque in homage to Gilbert Brunat during the last home match against Soyaux Angoulême.
This celebration took place in the presence of Nicolas Cuynat (President of the FCG), David Dussert (Managing Director of the FCG), Gilbert's son and daughter, (Ludovic and Maryline), several former team-mates (Dominique Mazille, Christophe Monteil, Marius Trouilloud, Thierry Picard, Willy Pepelnjak) as well as Bruno Delatte, Antonin Berruyer and Jean Charles Orioli.
In addition to a new dressing room in the corridor leading to the changing room that highlights the unconditional support of the "Red and Blue" supporters for their team, the Grenoble locker room will now be called the Gilbert Brunat locker room.
There is no doubt that the soul of this constant fighter will inspire future generations of "Rouge & Bleu" fans.
Thank you Gilbert for everything you have brought to our Club!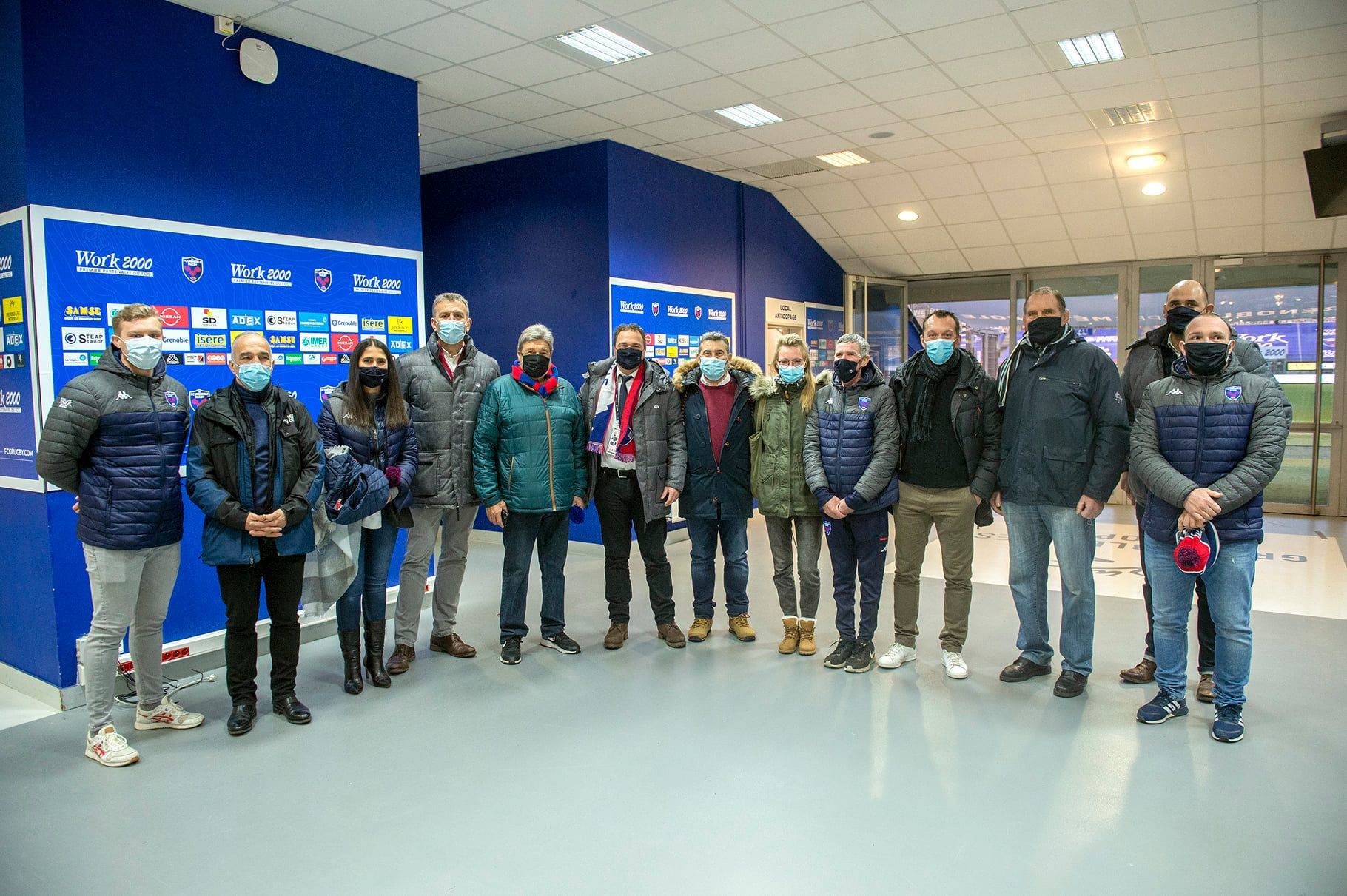 From left to right,
Antonin Berruyer, Dominique Mazille, Alexandra Cuynat, Christophe Monteil, Marius Trouilloud, Nicolas Cuynat, Thierry Picard, Maryline Brunat, Bruno Delatte, Ludovic Brunat, Willy Pepelnjak, David Dussert, Jean Charles Orioli