New championship day for the Amazons Elite1.
The Grenoble native women welcome Bobigny on the lawn of Pont de Claix for the late match of the 3rd day. A match with a lot at stake as the Franciliennes are just ahead in the standings.
For this match, the "Rouge & Bleu" staff once again trusts Alexandra Chambon to lead the team as captain, the rest of the team is "reshuffled" : Valentine Guillet will start the match surrounded by Makarita and Silvia who have exchanged positions, Manaé will wear the n°4...
The starting XV : Makarita Baleinadogo, Valentine Guillet, Silvia Turani, Manaé Feleu, Emma Poulat, Alexia Mathonnet, Emma Poulat, Alexia Mathonnet, Lea Champon, Julia Turc, Alexandra Chambon, Fanny Incorvaia, Juliette Blouin, Téanie Feleu, Violaine Chavance, Shanone Van Peuter, Lison Agriodos
The replacements : Linda Hafsa, Sana Lagrandeur, Estelle Carpentier, Margaux Jacquemin, Lucie Garden, Marie Defferard, Clemence Balandreau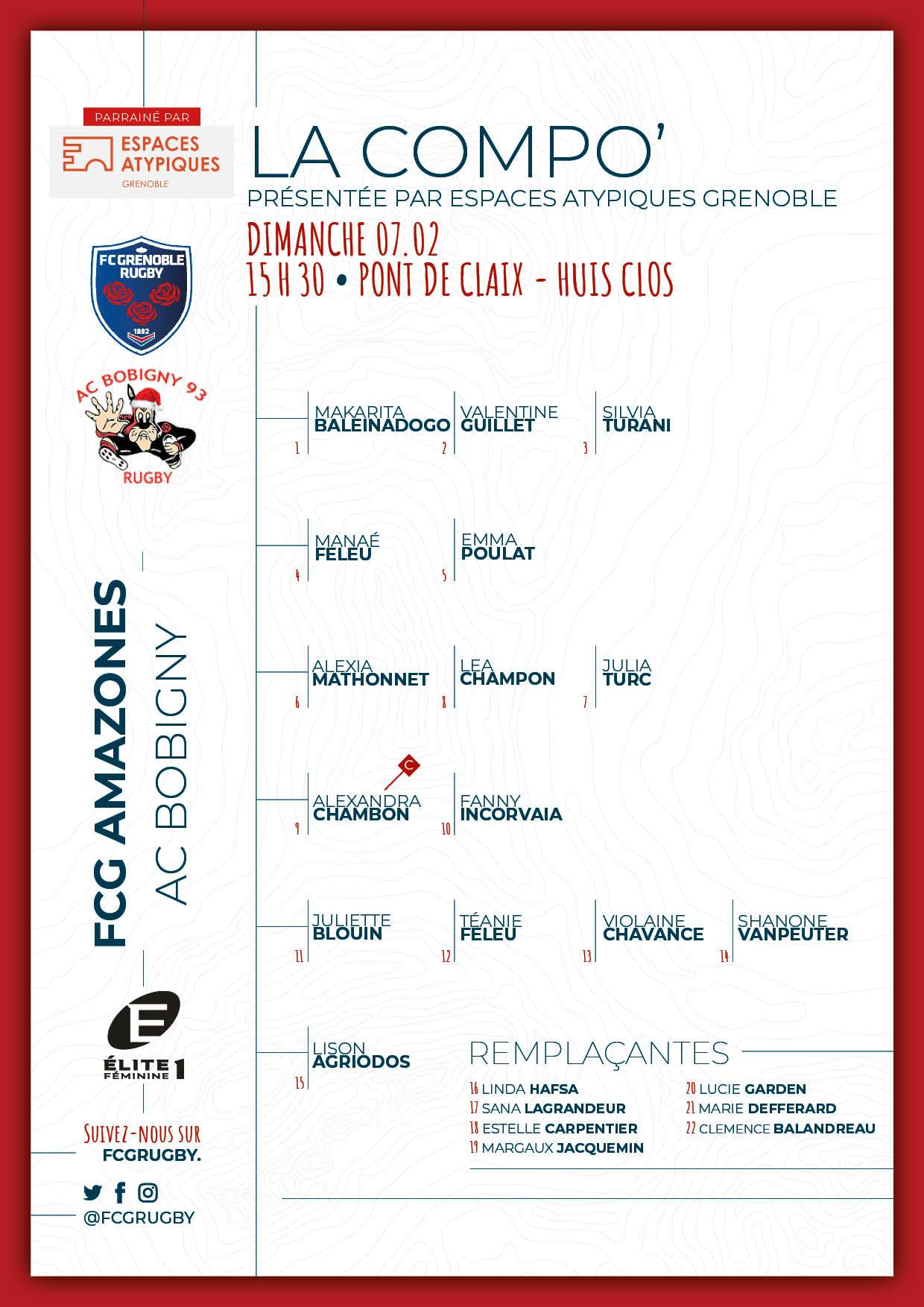 Photo : K. Valentin