The Tricolores have their full strength to face Ireland for a place in the final of the 6 Nations Tournament.
The return of the France 7 players further strengthens the France squad as they prepare for what promises to be the group final as, if they win in Ireland, the Tricolores will challenge England for the 2021 title.
Last week, without any international matches, allowed the French to continue their preparation and above all the injured players to return to the field and gradually resume training.
All hands are on deck for this crucial match and this perilous trip to the Shamrock players.
Alexandra Chambon, scrum-half in the Amazons Elite 1 is part of the trip alongside Emeline Gros and Maelle Filopon, two former Amazons.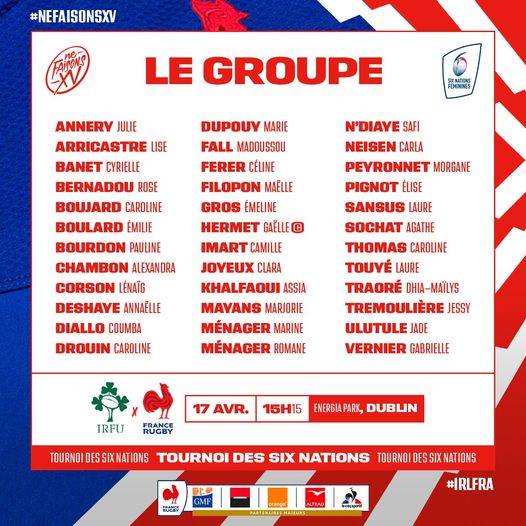 Photo : K. Valentin