New championship day for the 3 "Red & Blue" teams authorised to continue the championship.
Heading to Perpignan for the Espoirs, 1st in the group, the Occitans lost only one match (23-22) against Lyon at the end of January. In the first leg in September, the Grenoble team lost 20-23 after an intense match!
The Amazons move to Bobigny. After a weekend of rest, the FCG women's team meets their last opponents (match of 07.02.21: 5-33).
FCG receives Aurillac (10th) at the Stade des Alpes for the 20th day of ProD2.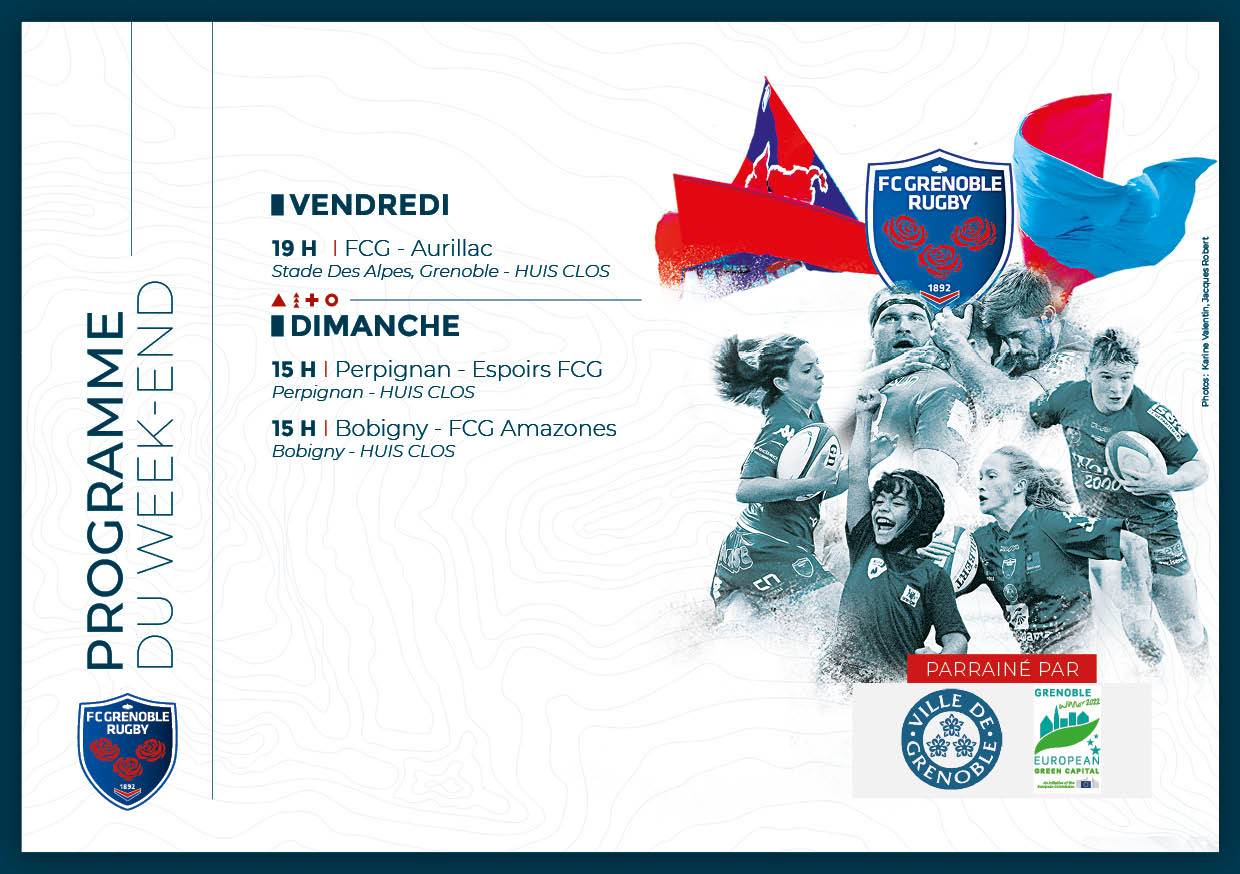 Photo : K. Valentin