After an off-season, the Fédérale 1 team is ready to return to the field!
The Amazons are in Poule 2 with : Béziers, Bourgoin, GUC, LOU, Montpellier, Toulon, Nîmes & Chambéry/Albertville.
The season starts in October with a block of 4 games: 3 away games (including one at our neighbours GUC) and one at home.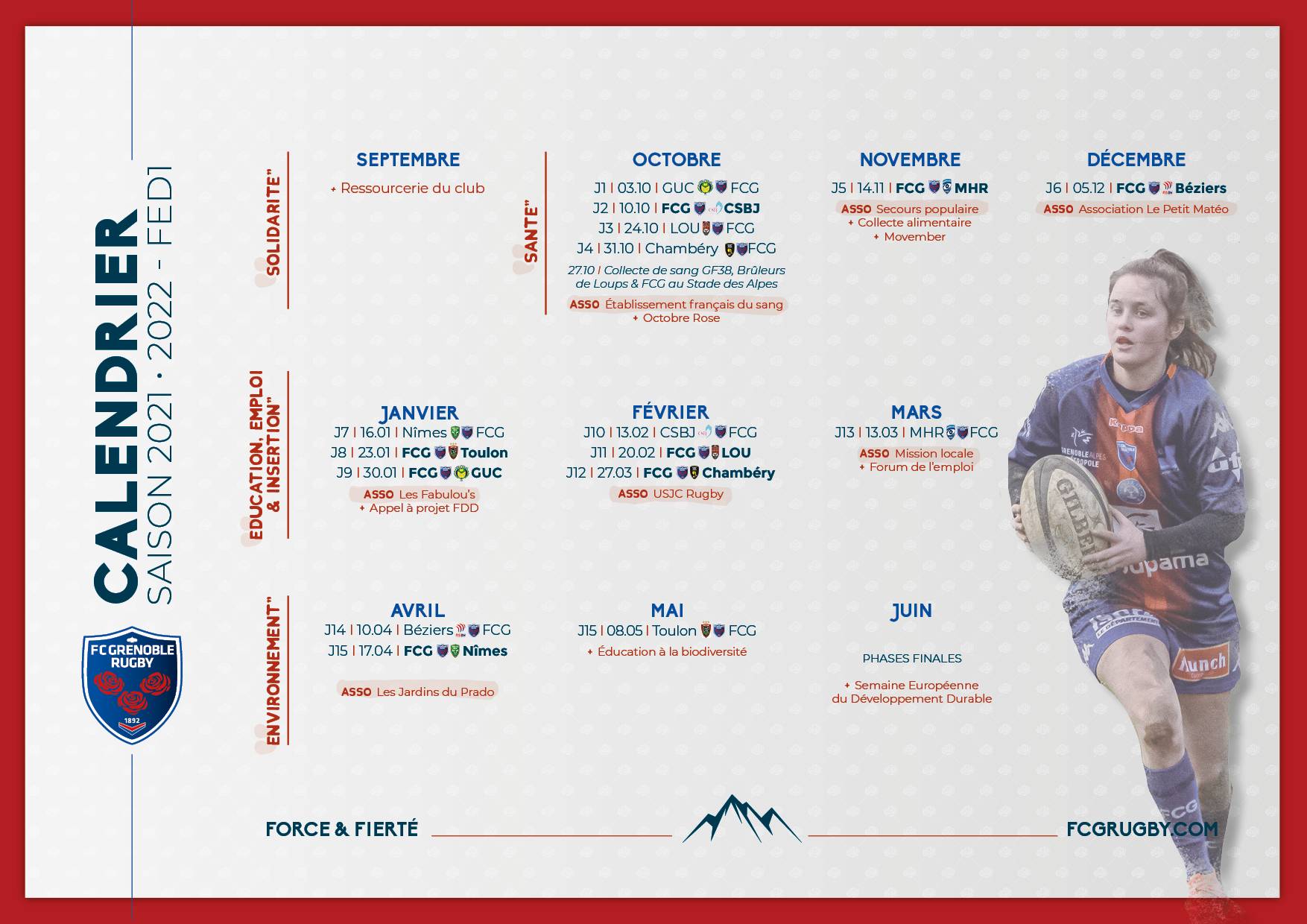 During the 21/22 season, three themes have been selected to animate the FCG's CSR strategy: Health, Education/Employment & Insertion, Environment. Each month, an association corresponding to the current theme will be supported by the club and highlighted during the matches of the different teams or during joint actions!
Photo : K. Valentin